ACT Air Ambassador Program
The ACT Air Ambassador Program is a volunteer program designed to enable motivated residents of Central Texas to help their fellow residents to "Be Air Aware." This means helping fellow residents in Bastrop, Caldwell, Hays, Travis, and Williamson County understand:
the importance of air quality as a feature of quality of life for the region
the health and other environmental risks of regional air pollution
how to protect themselves and people they care for from air pollution when it is high
steps they can take to help improve air quality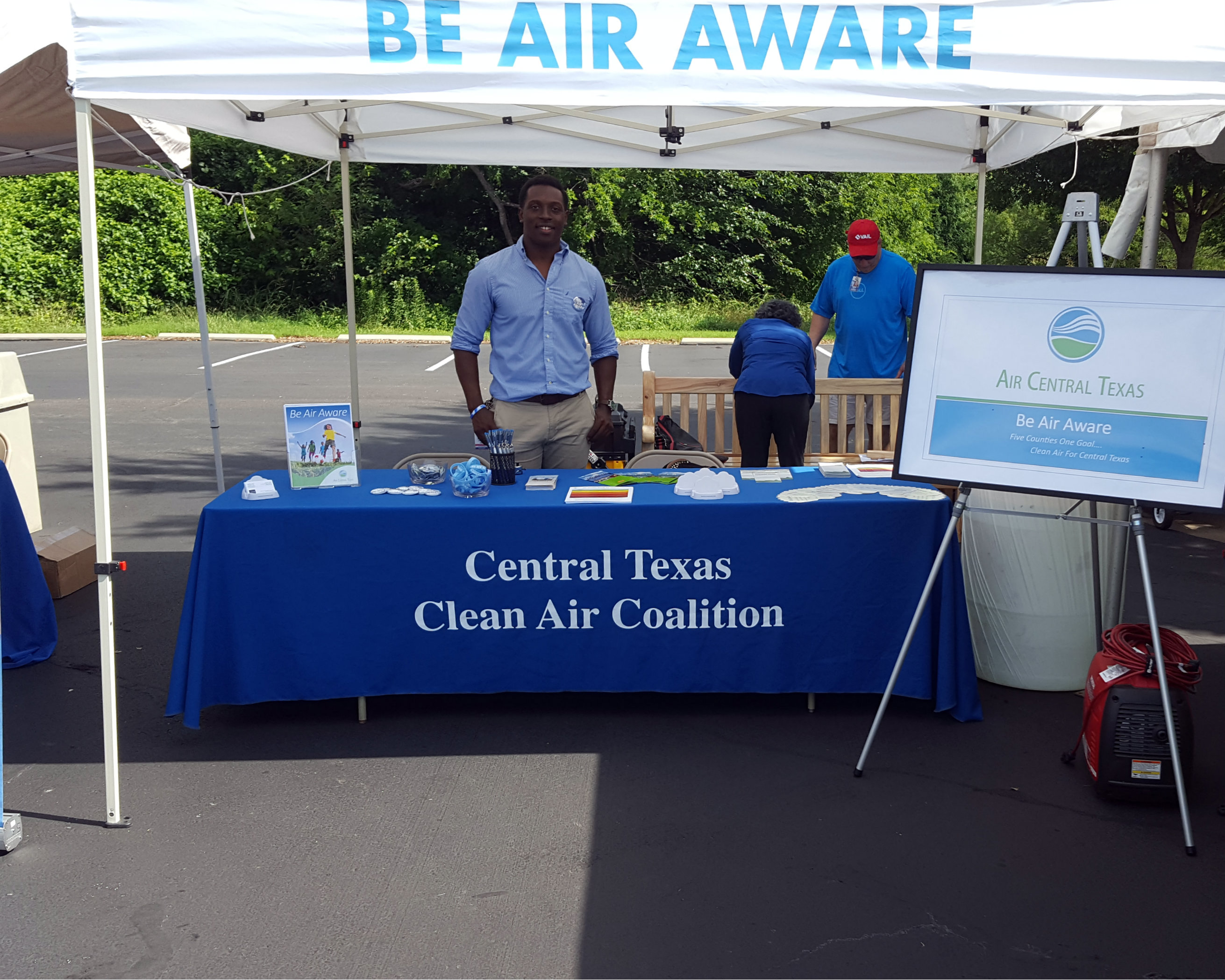 ACT Air Ambassadors
ACT Air Ambassadors will engage with the public by attending events where they can hand out air quality information, give out promotional materials, answer questions from members of the public, and help with set-up and break down before and after the event.
ACT Air Ambassador Program Coordinators
Program coordinators are experienced volunteers that can help manage events and recruit other ambassadors. Coordinator responsibilities will include setting-up and breaking down events, being a point of contact for other Ambassadors, keeping count of the number of people reached at an event, and addressing questions that Ambassadors cannot answer. To become a Program Coordinator, you must have a meeting with a staff member to go over general air quality information, current air quality programs, and how to manage events.
Apply
If you are interested in volunteering to become a ACT Air Ambassador, fill out an application form and a release form and submit them to CAPCOG. A staff person will get in touch with you about upcoming volunteer opportunities.
Sign Up for an Upcoming Event
Here's how it works in 3 easy steps:

1) Click this link to see our upcoming events on SignUp.com
2) Review the options listed and choose the spot(s) you like.
3) Sign up! It's Easy - you will NOT need to register an account or keep a password on SignUp.com.
Note: If you prefer not to use your email address, please contact me and I can sign you up manually.
Request an ACT Air Ambassador at an Upcoming Event
If you are sponsoring/hosting an event and would like an ACT Air Ambassador to provide regional air quality information, please let us know by contacting CAPCOG Air Quality Program Specialist Anton Cox at (512) 916-6043 or by e-mail at acox@capcog.org.