2019 Air Central Texas Awards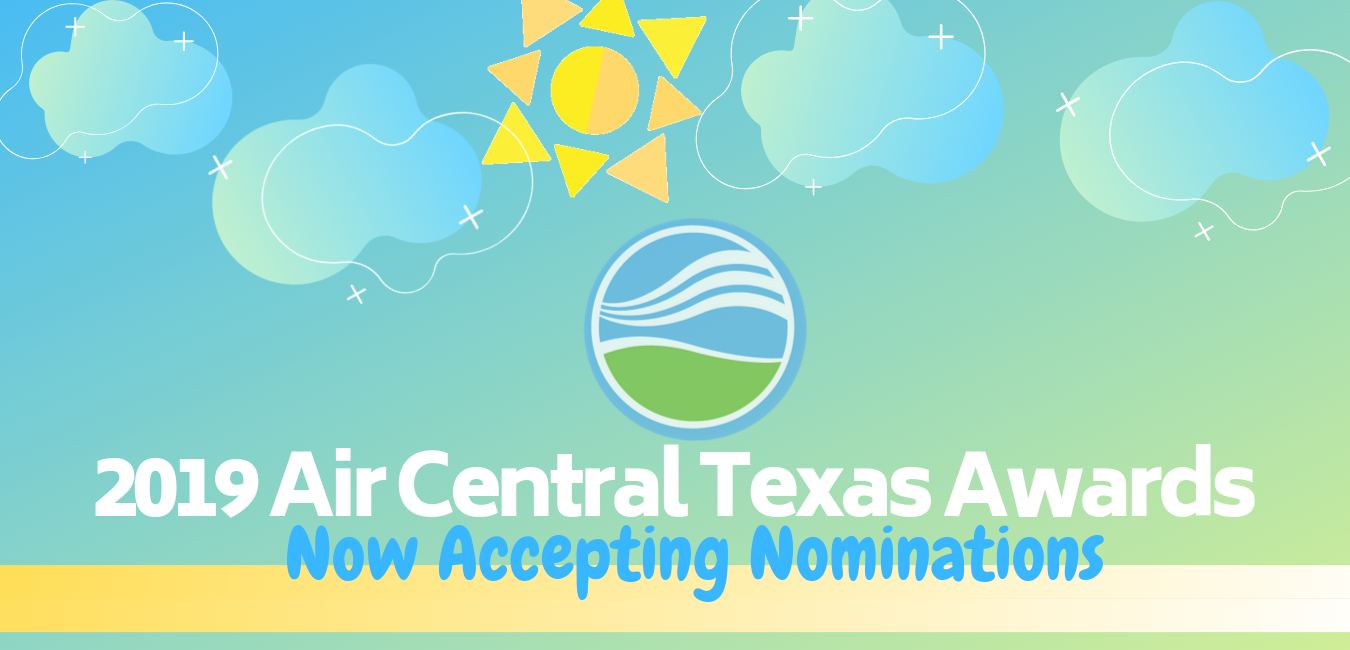 The Air Central Texas Awards celebrate the activities by organizations and individuals that have made significant contributions to regional air quality in Central Texas and promote future action on the part of the community to support the goals of the region's ongoing air quality planning efforts. 2019 will be the fourth time we hand out these rewards and are excited to continue to recognition our region's leaders who have made a significant difference in air quality in Central Texas. Learn about past recipients...
Award Categories
The 2019 Air Central Texas award nominations include:
Air Central Texas Outstanding Organization Award - recognizes an activity by an organization that has exhibited exceptional leadership on regional air quality issues within the past year.
Bill Gill Central Texas Air Quality Leadership Award - recognizes an individual who has had a significant and lasting impact on Central Texas air quality.
Submitting a Nomination
To submit a nomination review Award Guidelines and complete a Nomination Form.
All nominations must be submitted by Friday, November 1, 2019 by 5 pm.
FAQs
Review and Selection of Award Recipients
A panel of local elected officials from the Central Texas Clean Air Coalition (CAC) reviewed each application in early November to select the winners. Air Central Texas announced the winners at the CAPCOG General Assembly Meeting on December 11, 2019.