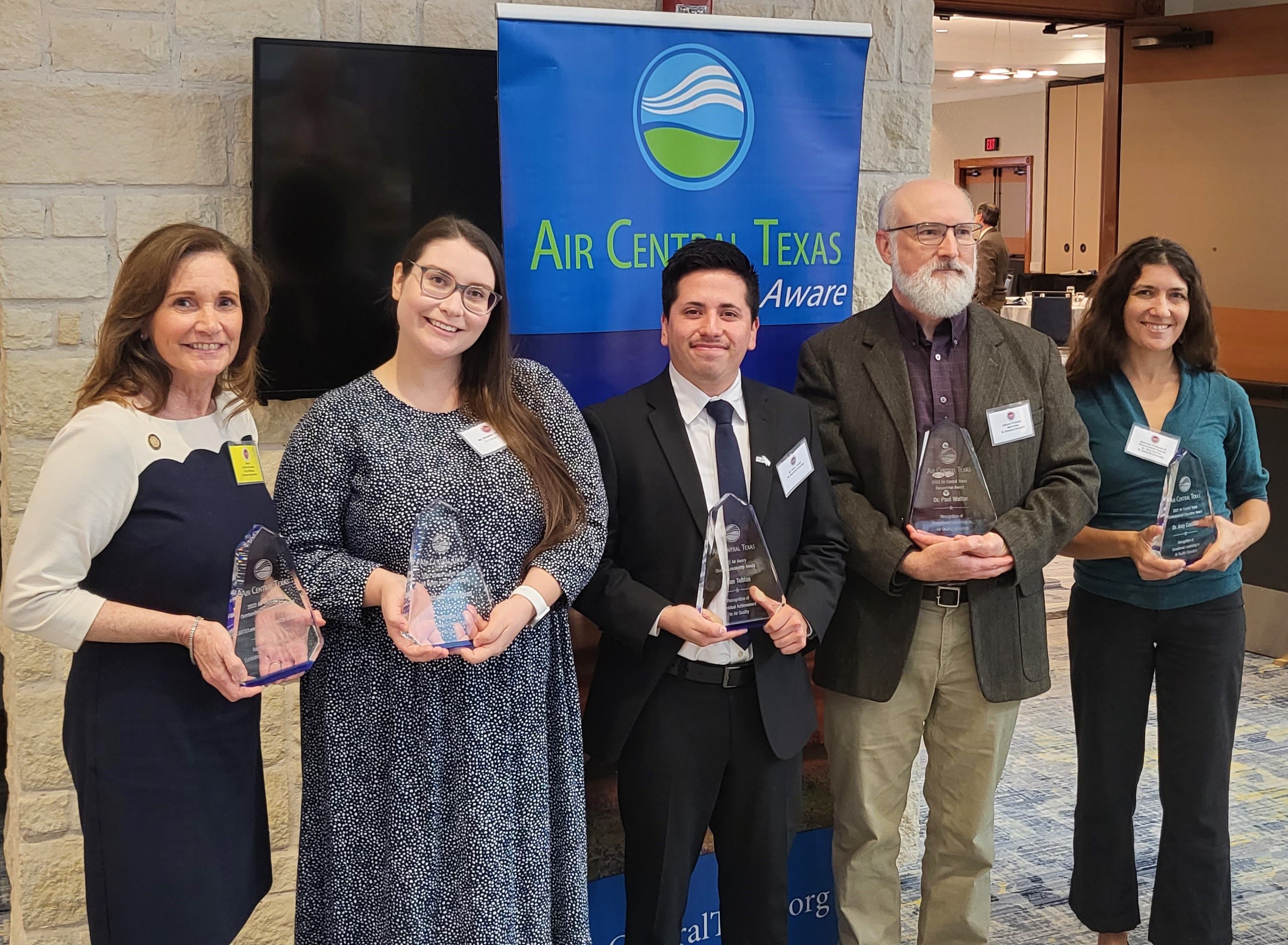 2023 Air Central Texas Awards
Air Central Texas is now accepting nominations for the 2023 Air Central Texas Awards!
The Air Central Texas Awards celebrate the positive contributions of organizations and individuals to regional air quality in Central Texas. Our goal is to recognize the great work happening across the region and to inspire future actions that support the region's ongoing air quality planning efforts.
Award Categories and Nomination Forms
The 2023 Air Central Texas award categories and nomination forms:
Submittals may be self-nominations or a nomination for another organization/individual. We will also accept additional backups such as photos, reports, letters of support, and other awards/recognitions that the nominee has received.

All nominations must be submitted by Friday, November 10th, 2023, by 5 P.M.
Review and Selection of Award Recipients
A panel of Clean Air Coalition members will review each application in mid-November to select the winners. The winners will be announced in early December 2023.
Past Recipients
The 2022 Air Central Texas awards recognized David Yeomans, Amy Concilio, Paul Walter, Ethan Tobias, Christiane Heggelund, and a joint effort by the City of Bastrop, Capital Area Rural Transportation System (CARTS) and Lone Star Clean Fuel Alliance (LSCF). Learn more about past recipients.
FAQs