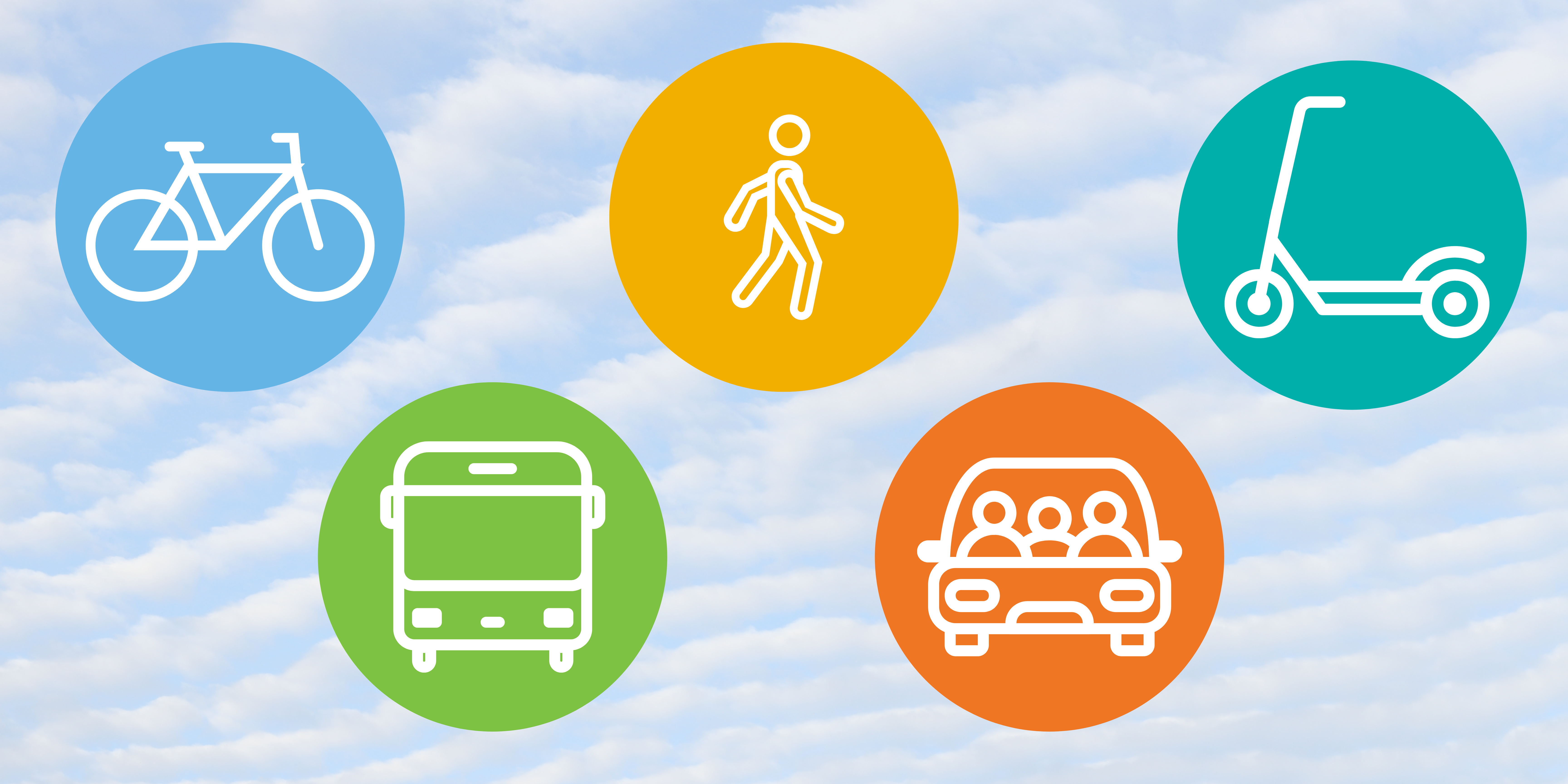 Personal vehicles are the biggest source of ozone-forming emissions in Central Texas, so driving less is an important way to take care of our air. Less vehicle usage also helps PM!
Below are some tips on how to drive less while still getting where you need to go, no matter your lifestyle. By reducing the amount of single-occupant vehicle trips, sustainable transportation can save you money and protect our environment. Sustainable commuting reduces traffic congestion, benefits economic development, and improves quality of life for all.

Resources for All Transportation Options
Commute Solutions
Commute Solutions is a "one-stop" transportation resource for Central Texans. Alternative travel options like carpools, vanpools, transit, bicycling, teleworking, and walking are encouraged. Learn about your regional mobility choices no matter where you live or what your needs are.
Visit Commute Solutions to get a plan of your trip with any mode of transportation through myCommuteSolutions, check out the Ride Guide to learn about transportation options in your area, use the Commute Cost Calculator to determine your commuting costs, and learn about each alternative transportation option to find what fits best for you.
Smart Trips Austin
The Smart Trips Austin program is designed to help Austinites find transportation solutions that work for their everyday trips. Whether it's riding the bus, carpooling, biking, walking, or trying one of Austin's ever-expanding mobility options, we're here to help you get around—and avoid traffic in the process. Smart Trips Austin offers transportation resources and provides one-on-one trip-planning support.

Transit
Transit provides a low-cost, efficient way to get you where you need to go, while reducing the number of the cars on the road and helping improve air quality. While taking the bus or train, you can also make better use of your time on the road by reading or doing work rather than worrying about driving. Depending on where you live in the region, the Capital Metropolitan Transit Authority (CapMetro) and the Capital Area Rural Transportation System (CARTS) can help get you around the region.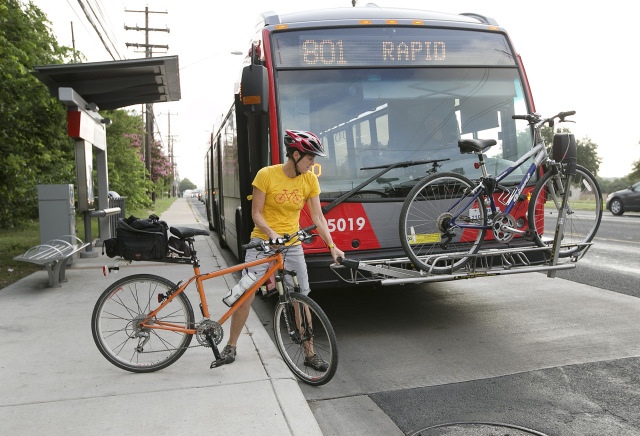 Biking
Biking is a zero-emission sources of transportation that help keep you healthy. Consider riding your bike when taking trips, especially if they are nearby.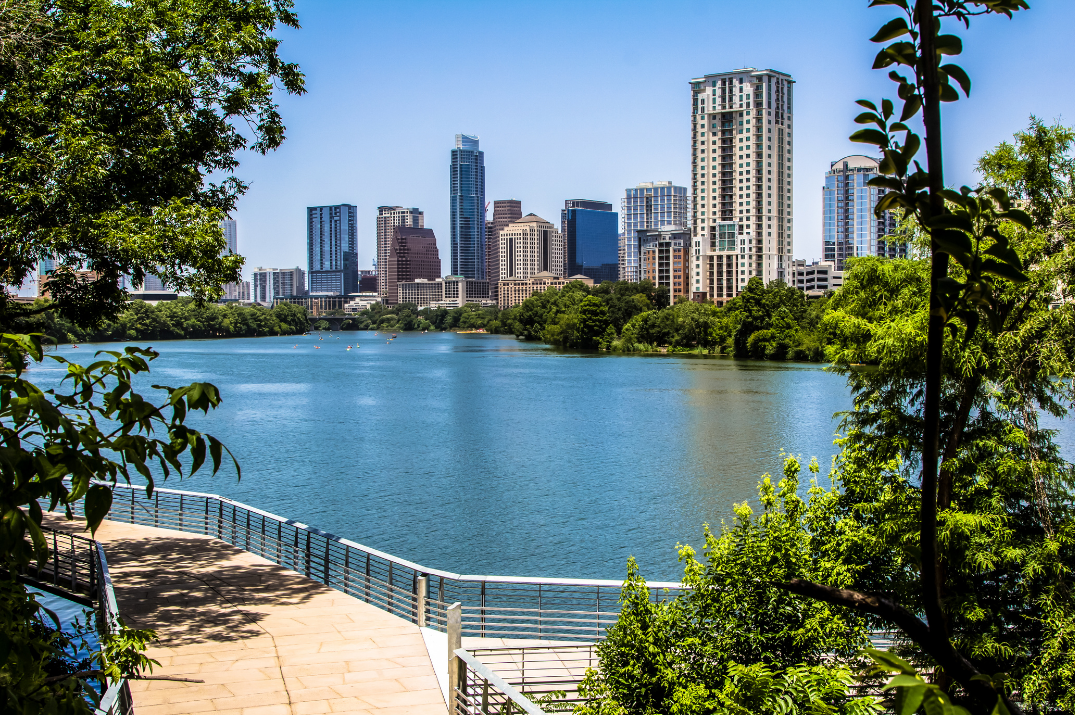 Walking
Walking is a fun way to explore the city, plus it's a low-impact form of active transportation that is accessible to almost everyone! Consider walking the next time you need to take a trip within 1 mile of your home. Not only can walking help decrease air pollution and traffic congestion, but it's also an easy way to lower health risks.
Visit your city's website to learn more about local trails.

Carpool or Vanpool
Share a ride. Carpooling and vanpooling reduces the number of vehicles on the roads which can improve air and save you money on gas and vehicle maintenance. For more information about local carpool or vanpool programs visit:
Micromobility
Nowadays, cities have started seeing micromobility options, like scooters, that are available to use on demand. These are great options to travel distances that would be a long walk or to get you to your final detitanation after using transit. Check out the graphic below from the Institute for Transportation and Development Policy (ITDP) to learn more about micromobility.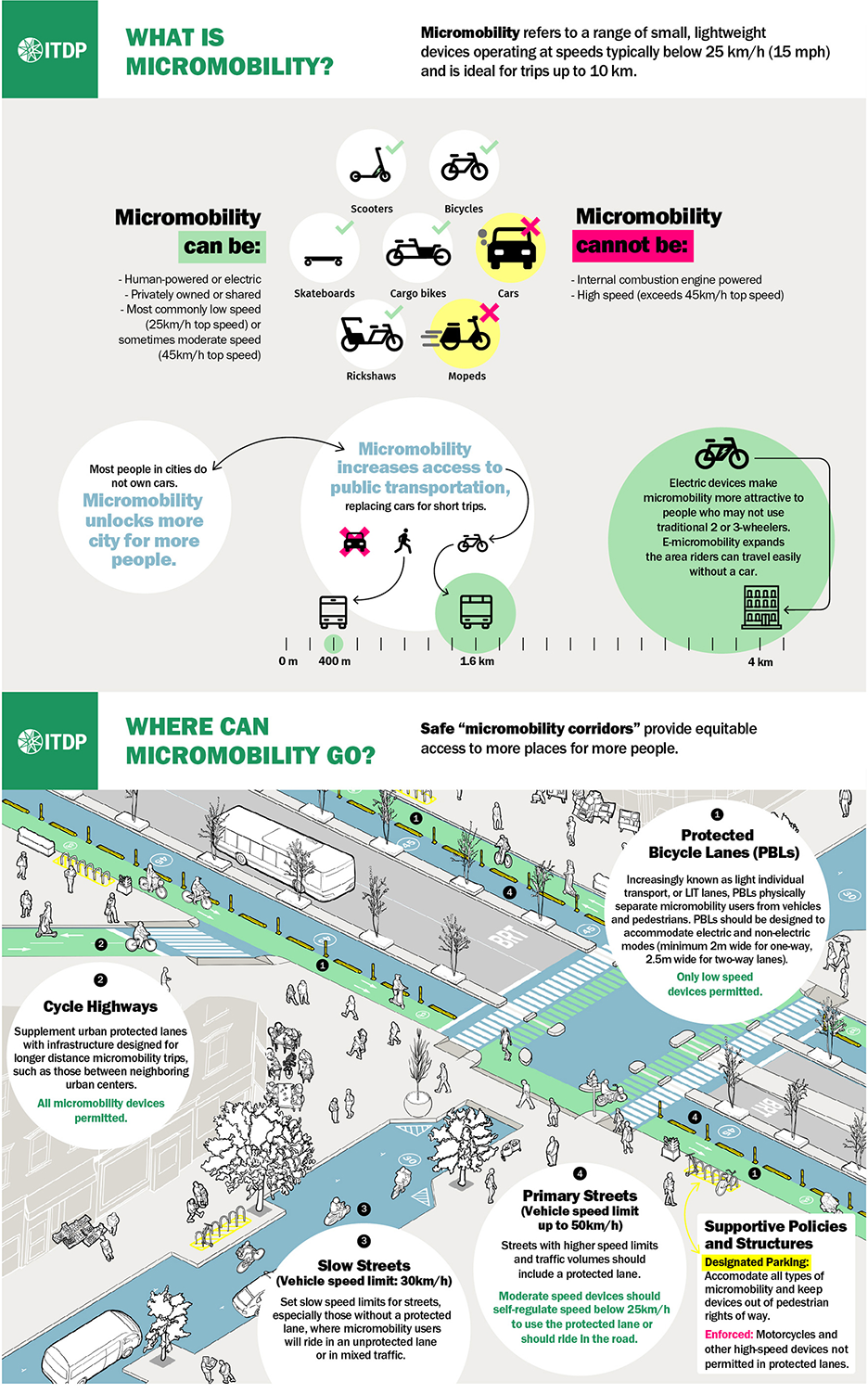 Telecommute
A telecommuting program within your organization can reduce the number of commutes to and from the office by staff. This may also help increase work productivity while reducing vehicles on roadways.
Combine Trips
Plan out your trips so that you stop at the grocery store on the way home from work, rather than having to take a separate trip and using up extra gas. Non-commuting mileage makes up a much bigger share of your driving than you may realize!

Movability (Employer Focused)
As the Central Texas region grows, so too does its traffic congestion. While mobility improvements from the City of Austin and new service offerings from Capital Metro all help improve the efficiency of our transportation networks, many employers and their employees still feel the strain that congestion puts on their time, their bottom lines, and their health. Movability works with employers all over Central Texas to help them make connections and learn best practices, and to develop and implement custom mobility plans. That means that employers don't have to wait for new infrastructure – they can make changes right now that maximize productivity and help boost recruiting and retention rates. And that means the economic engine of Central Texas keeps accelerating. For more information visit https://movabilitytx.org/